Spooky season is upon us and there is no better time than now to scare yourself by reading creepy stories or looking up haunted places around the country. So, grab a pumpkin spice latte, a pumpkin treat, a candy bar, or all of the above and prepare to be spooked. Whether you're a believer or not, American towns are filled with unanswered mysteries. From objects moving unaccountedly to heavily mutilated bodies found in the attic, we've put together a list of some of the spookiest places in America.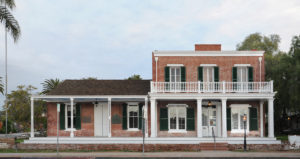 1. The Whaley House – San Diego, California
The Whaley House is often referred to as one of the most haunted houses in America and with good reason! Before the Whaley House existed the property it rests on now was used for public hangings. One of the most famous hangings was of a guy named James "Yankee Jim" Robinson, who had been hung for theft. Shockingly, Thomas Whaley saw this execution take place and still decided to buy and construct a house on this land. Soon after moving in the Whaley family began hearing unusual sounds, which they believed were from Yankee Jim's ghost. While living in the house their daughter Violet Whaley ended up committing suicide. It is now believed that Mr. and Mrs. Whaley's spirits haunt the house, along with their daughter Violet. Some visitors have claimed to hear strange sounds, see ghosts of the family, and see objects move unaccountably.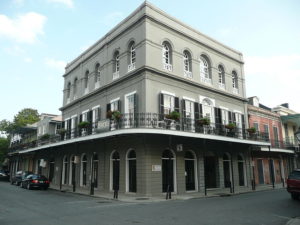 2. The Lalaurie Mansion – New Orleans, Louisiana
Madame Marie Delphine LaLaurie was known for her glamorous parties in New Orleans French Quarter. Guests enjoyed exquisite cuisine and drinks, unaware of what was going on upstairs. It was only after a fire in the house that local authorities found bodies of several heavily mutilated slaves in the attic. It is said that you can hear the painful screams of her victims from the house in the middle of the night.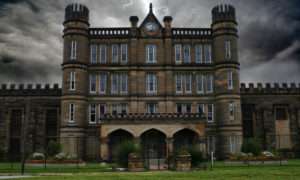 3. Moundsville Penitentiary – Moundswille, West Virginia
During the 100 years this prison was active, the Moundsville Penitentiary was one of the most violent prisons in America's history. Cramped prisoners quarters led to riots where inmates hurt, and sometimes even murdered, each other. Many inmates were also hung or killed in an electric chair. While the prison closed in 1995, it's said that tortured spirits still roam the grounds.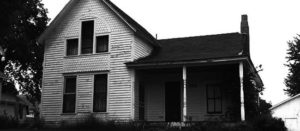 4. Villisca Axe Murder House – Villisca, Iowa
On June 10, 1912 Josiah Moore, his wife, his 4 kids and 2 overnight guests were found brutally murdered in their house. The murderer was never caught or identified but left behind a bloody axe, presumably the weapon used to commit the crime. Many locals have reported seeing ghosts of a man with an ax and sounds of children crying near the house. To make things worse, a paranormal investigator stabbed himself in the chest while spending a night at the Villisca Axe Murder House. He called for help and according to the police report this took place at 12:45AM, the exact time when Moore's family and guests were killed. Talk about creepy!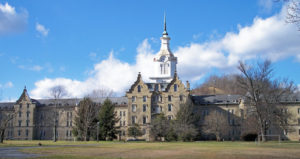 5. Trans-Allegheny Lunatic Asylum – Weston, West Virginia
This Asylum was originally designed to hold 250 patients but in the 1950's ended up holding over 2,400 patients, leading to severe overcrowding. Alongside the crazy overcrowding, the patients were kept in horrible conditions. The building had no heat or light and barely had any furniture. That wasn't even the worst part, patients whose conditions were not "improving" were kept in locked up cages. The Asylum was built to serve as a sanctuarty for patients and help them recover but ended up scarring them instead. Thank god it was finally shut down in 1994! However, it is believed that the souls of the tortured are still occupying the building. Many guests and workers have reported seeing ghostly figures, and hearing unexplainable sounds and voices.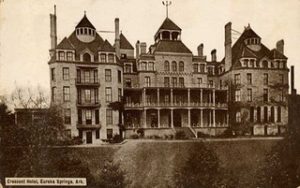 6. Crescent Hotel — Eureka Springs, Arkansas
The Crescent Hotel was first assembled in 1886 and has served multiple services since. It started off operating as a hotel and was later used as a college for young woman. After the college closed, a man named Norman Baker purchased the building and converted it into a "hospital." Baker had absolutely no medical training but passed himself off as a "doctor" who could cure cancer. He was eventually arrested in 1939 for fraud. The place has earned itself the title of "America's Most Haunted Hotel" and rightfully so! There have been reports of people getting touched/poked/pinched, weird supernatural occurences around the morgue, water pouring out of the ceiling (which maintenance could not explain), jacuzzi's turning on and off by themselves and babies in conversation with empty corners.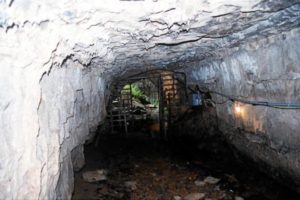 7. Bell Witch Cave — Adams, Tennessee
Farmer, John Bell, and his family began hearing strange noises and experiencing equally strange incidents in their farmhouse. It started out as small noises like knocking and scratching with objects moving around. Slowly, these incidents started getting more and more freaky. After some time, the spirit behind this mischief identified itself as Kate, a former neighbor of the Bell's. It is persumed that she had come back to avenge Bell because she believed he cheated her on a land purchase. Kate tormented John and his family daily, for four years, primarily targeting Elizabeth, John's daughter. Elizabeth was slapped, beaten and struck with pins. It is believed that Kate poisoned John and then came to laugh at his funeral. Many believe that Kate's spirit still lingers around Adams, Tennesee.