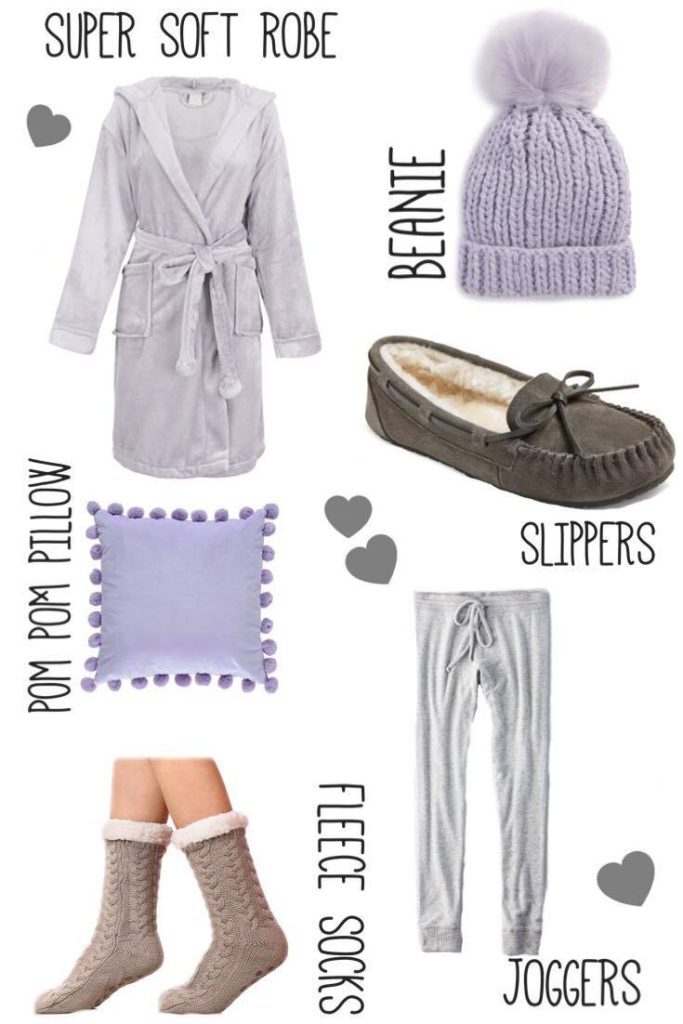 We all have a homebody in our lives, you know those people who would rather stay in than go out. The ones who have a hard time leaving the house because they want to stay in curled up with a cup of hot chocolate and binge their favorite Netflix shows. Can you really blame them?! We're probably not going to be leaving the comfort of our cozy homes ourselves for the entire duration of winter, unless absolutely necessary. Lucky for you, finding a gift for the homebodies in your life might just be one of the easiest things you have to shop for this season! But, just beware these gifts may make them cancel all of your future plans due to NEVER wanting to step foot outside their house again!
1. They'll wear this robe all day long, it is super soft, warm and cozy. To make things even better, the robe comes in 10 different patterns/colors so you're bound to find one they like. Grab it on Amazon (here) for only $26.99!
2. They're sure to stay warm in this chunky knit beanie. It's so cute that they may even decide to leave the house just to show it off. Get it from Nordstrom (here) for $48!
3. This pillow is perfect for snuggling and the pom pom details give it a stylish look. They'll think of you everytime they lay down! It's available at Forever21 (here) for $10.43.
4. Okay, honestly who doesn't love a good pair of slippers? You can't go wrong with these ones from Target, they are cute on the outside and the faux-fur lining on the inside will keep their feet toasty all day long! Get them (here) for  $19.99.
5. There is no such thing as too many socks! Give them these warm cozy fleece lined ones. They are available in multiple colors on Amazon (here) for $12.99.
6. Anyone is sure to love lounging around in a pair of comfy joggers. Get these super soft plush sweater leggings from Aerie (here) for $39.95.
To save this for later… Pin It!!