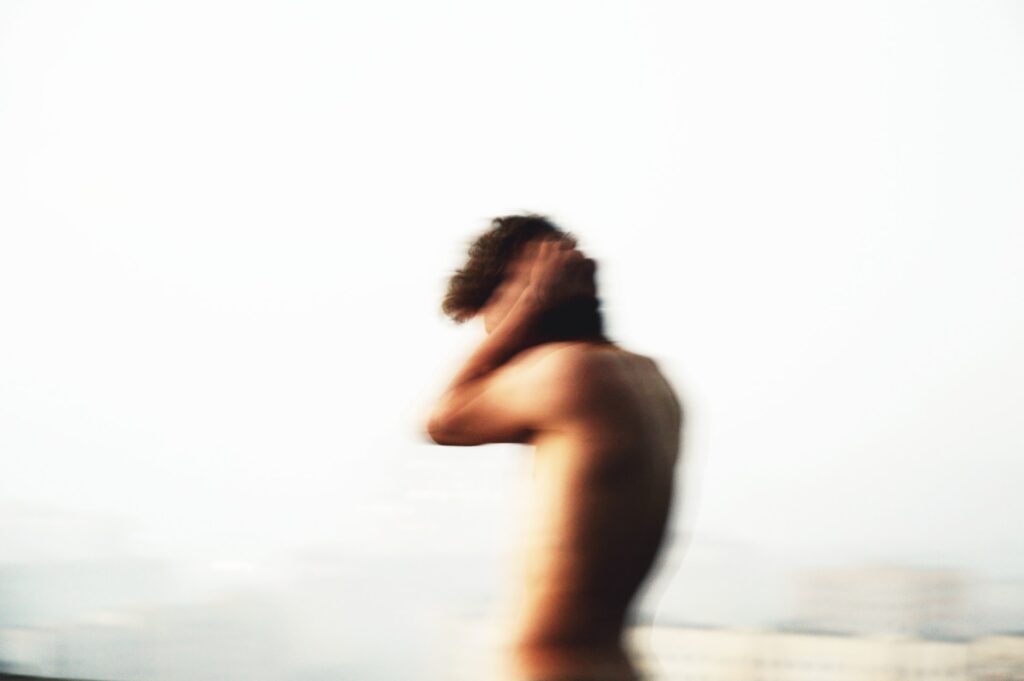 Almost everyone experiences anxiety; it's completely normal to face anxious thoughts in response to stressful situations from time to time. For example: being worried about a job interview, fearful before taking a huge exam, or feeling nervous before heading to a social event with unfamiliar people is a normal part of life. Consuming coffee on an empty stomach can also give you some jitters. Usually, these feelings tend to be temporary and dissipate once the perceived threat is over or you get some food in your system. However, when the duration of these anxious feelings become intense and excessive, lasting longer than or out of proportion to the original stressors, it could be due to an underlying anxiety disorder.
What exactly does having an anxiety disorder mean? It is when feelings/symptoms of anxiety are so severe and all-consuming, they interfere with day-to-day living. Anxiety can disrupt everyday settings such as your social life, work life, academic performance, making functioning difficult in almost any situation. Anxiety disorders are often characterized by constant, uncontrollable feelings of worry, fear, nervousness, tension and uneasiness. Not only is anxiety mentally draining, but can also be physically exhausting. It can cause sweating, shaking, a fast heart rate, draining energy levels, sleep disturbances and feelings of tiredness. All of this can seem uncontrollable, causing you to feel like things are worse than they actually are. Although you can become overwhelmed and be left feeling debilitated, anxiety can be managed. The first step to getting help is recognizing the symptoms and acknowledging you might have it.
Many suffering from an anxiety disorder can experience some or all the following symptoms (According to the fifth edition of the Diagnostic and Statistical Manual of Mental Disorders, the DSM-5 is what mental health experts refer to when diagnosing.)
Excessive & constant worry (apprehensive expectation)

Recurring fret about anything and everything
Constantly anticipating the worst or being overly concerned about issues even though there is no apparent reason to be apprehensive. For example: worrying about a family member's health when no one is sick, thinking someone got into an accident if they're 10 minutes late, etc.
Difficulty controlling worry/ stopping undesired thoughts

Unwanted thoughts or images cause you to become distressed
Inability to gain control over distressing thoughts
Feeling like there is nothing you can do to stop the worrying
Restlessness

Finding it difficult to sit still, rest, be calm or relax
Feeling on edge, highly alert and jumpy
Being easily fatigued

Feeling extremely tired, lethargic, having very low energy and feeling drained
Waking up feeling exhausted
Difficulty concentrating

Brain fog – problems with memory, lack of clarity – thoughts seem difficult to grasp/ put together
Not being able to focus on the task at hand
Feeling like your mind just goes blank
Irritability

Impatient and becoming easily irritated – when a person is irritable, small things that wouldn't normally bother them, can result in responses such as agitation
Showing a tendency to become angered, annoyed, frustrated or cranky easily.
Muscle tension

Inability for muscles to relax normally
Muscles are tense and stiff, this can result in muscle spasms and muscle pain
Sleep disturbance

Having trouble falling asleep, having trouble staying asleep and waking up in the middle of the night, or restless unsatisfying sleep
Sleep deprivation